Our courier networks are reporting delivery delays due to unprecedented parcel volumes. Due to this some orders may take a bit longer to arrive - please allow 4 days after your expected delivery date for your parcel to be delivered.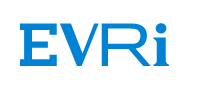 Good News! You can now select an EVRi Parcel shop to have your order delivered to for only £2.95.
Please select this method at checkout.
Available only for delivery to UK Mainland Parcel Shops. A full list of Parcel Shops can be found here.
To collect your order please take along your text/email collection notification and valid ID.
Orders will be kept in the store for 10 days. After this time, any uncollected orders will be sent back to the warehouse for a refund to be processed.
Please note: Large unit orders may not be able to be delivered to parcel shops due to storage restrictions so we advise sending this via our other delivery services. Information on alternative delivery services can be found here.